Funny thing, I noticed this forum right before I went on a day hike with my son. Seemed like fate. Anyway, I enjoy hiking and backpacking in the front range here in Colorado. I thought I'd share some pics.
The hike to Roger's Pass lake is about 9 miles round trip, located in the Indian Peaks Wilderness about 25 miles from Denver. From a starting elevation of about 9000ft to around 11000 ft. The trailhead is the East Portal of Moffat Tunnel. This is the trailhead in the summer, picture taken during a camping trip a couple of years ago.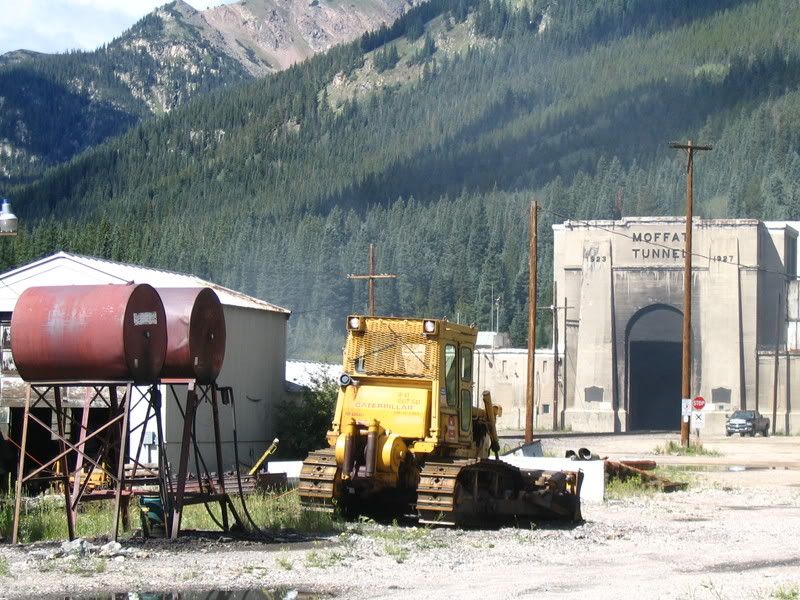 This tunnel goes under the mountains. It features prominently in the book Atlas Shrugged, fyi.
The intrepid hikers.
So when DS18 and I decided to just do a quick day-hike up, I knew there would still be snow, but I underestimated how much. I've only lived here for three years and haven't done a lot of spring hikes at elevation. Plus we had a lot of snow this winter.
Here's a shot of the start of the snow.
That's South Boulder Creek, btw.
At this point I was wishing I had worn my nice warm Goretex boots...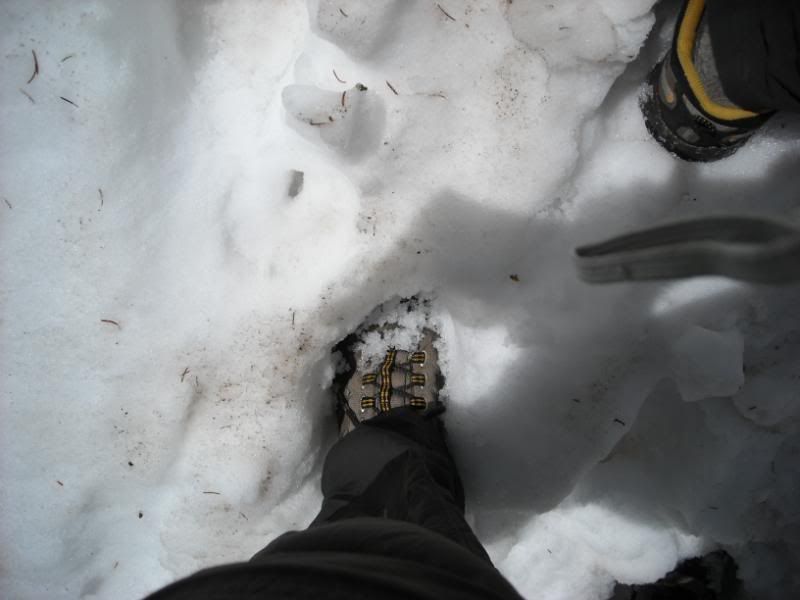 Still it was pretty warm. 72 degrees at the top.
Almost there!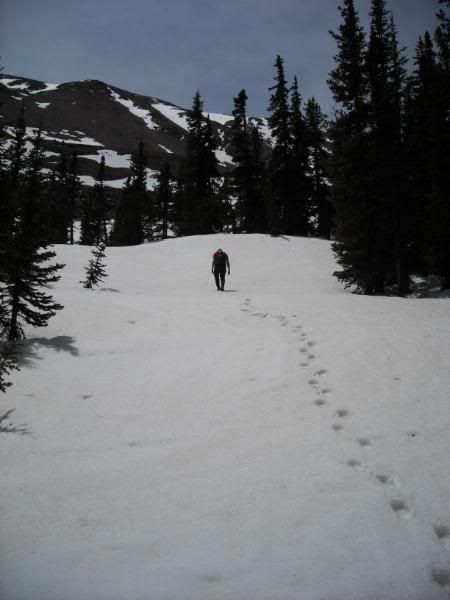 A little bouldering above treeline.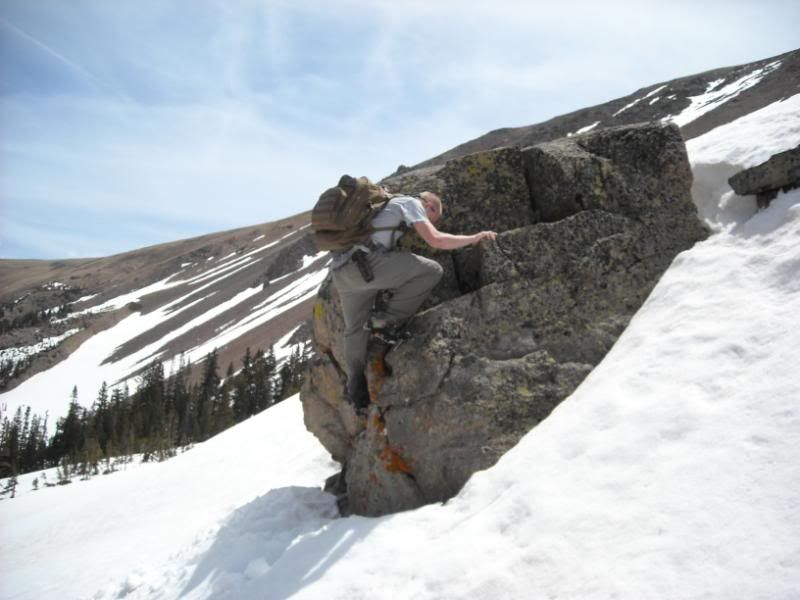 10600 feet. Close enough! The ridge in the background is the continental divide. My son, as a card-carrying teenager, was unimpressed. I love this stuff.
Time to make lunch.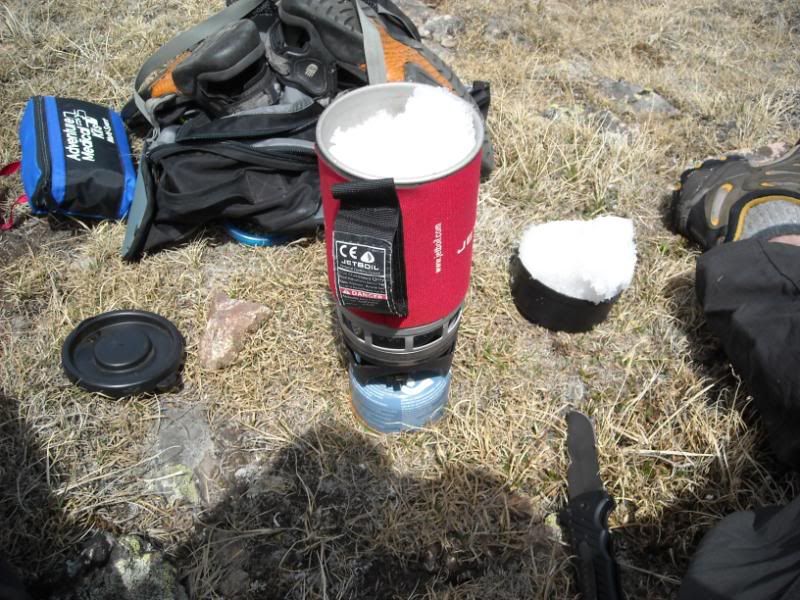 The absolute best coffee is trail coffee.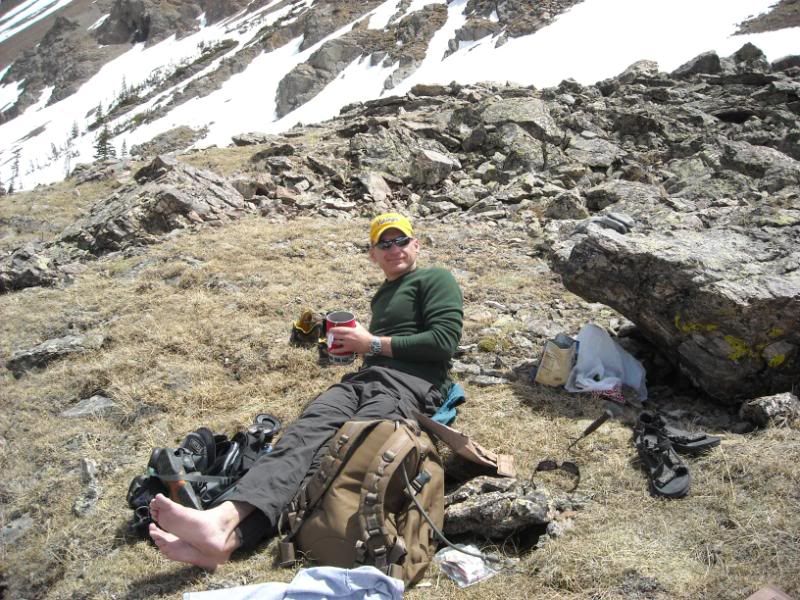 Of course, coming down was easier than going up!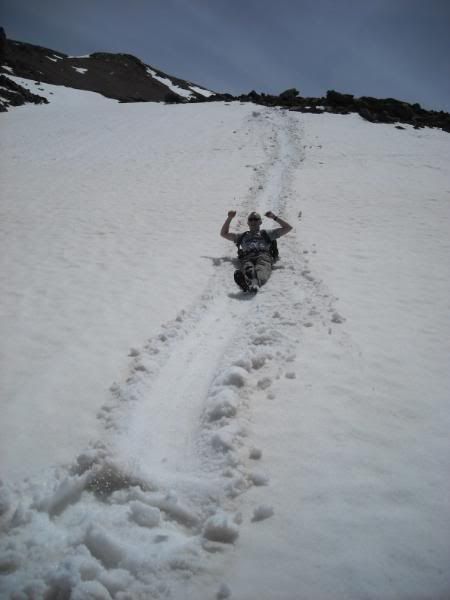 Wish we could have done that the whole way down. The rest of the trip was pretty easy, each step cushioned by snow.
All in all this was a great hike for me. My son is spending most of the summer visiting his mom and then leaving for the Marines. So this was the last real opportunity for us to spend time together. We talked non-stop for about 5 hours. That's like gold when you have a teen.
Good times. Thanks for looking.
looks like a fun hike ! love the pics, esp the last one, and the ayn rand reference !
the combination of bright sunshine, warm temp but still lots of snow seems so exotic.
hope to see more from yer adventures out there.
---
Smile, breathe and go slowly 
 ~ Thich Nhat Hanh 
Senior Member
Join Date: Jan 2008
Location: South Hero, VT
Posts: 494
Likes Earned: 11
Likes Given: 0
Nice report, thanks for sharing. Beautiful photos. I was in Colorado once many years ago (I think it was 1993), we took 2 weeks to go hiking. Scrambled in the Never Summer Range & Climbed Mummy Mt. in RMNP and Mt Elbert, went to the Black Canyon of the Gunnison. Our first night we aborted a attempt to climb Mt Zirkel. We ran into snow and could not follow the trail. Plus we did not know much about altitude effects then. I remember laying down right after we set up the tent in mid afternoon the first day of hiking, before dinner. I thought I would rest a minute before starting dinner. When I opened my eyes again it was the next morning. I would like to go back there someday. I want to climb Long's Peak & Mt of the Holy Cross, and perhaps something ambitious like the Wetterhorn or Capitol peak. I love browsing the 14ers web site.
Posting Rules

You may not post new threads

You may not post replies

You may not post attachments

You may not edit your posts

---

HTML code is Off

---