Addicted Member
Join Date: Jun 2007
Location: New Jersey
Posts: 10,885
Likes Earned: 49
Likes Given: 1

Good morning, 30s.  I hope everybody is doing okay on this Monday...

My allergies are really kicking my ass.  I'm exhausted today.  Thus I'm fairly certain that I won't be working out today.  I guess that's okay since I did a 5 mile race yesterday and I have a marathon 6 days from now.  Some rest would probably be a good idea... 

Anyone got any fun Monday news? 
Special Member
Join Date: Jun 2007
Location: Northeast PA
Posts: 2,039
Likes Earned: 13
Likes Given: 27
No fun news for me Bob. Chest cold is worse rather than better and I'm taking a sick day. 3 days of no running....grrrr. I am trying really hard to follow the anything below the neck don't run rule but it is killing me not to get out there.

Hope everyone has a better Monday than me!
Morning
Boo for allergies and chest colds.  I started to take Zyrtec last week because I could feel my allergies starting and I know they will kick my butt if left unchecked.
Running this weekend was fine.  I did 5.5 with 10 1 min pick ups on Saturday and then 10.5 on Sunday.  paces were fine.  Legs feel better as well despite the driving for 5 hours each way. 
Spent about 3 hours on Saturday cleaning, painting and moving stuff.  Amazingly my parents sold their house for about 10% over asking on day 1 on the market. 
Morning peeps.
Super busy weekend, I'm exhausted.  I put in 16 hour days on Sat and Sun, mostly costume work.  My nephew celebrated his first communion Sat afternoon;  it was nice to see my grandmother, and other relatives.  Plus we went to a little local diner (my nephew's choice) and I got some yummy fried clams. Delish!
Costumes are looking good, overall. I'm grateful. I know one of the actresses doesn't love her costumes, but they are period appropriate, and honestly, I think she looks better than anyone.  She's very tall and can pull off the sack dresses.  Plus, she wears the prettiest colors.  Sigh, I try to make people happy, but I can't help that she doesn't care for the period.
My poor aunt, her best friend died yesterday. This is my mom's sister.  In her 64 years, she's lost her father (when she was 4), her mother, her only sister (my mother), 2 husbands (one was shot in a hunting accident, shortly after he returned from Vietnam; she was 21), and now her best friend of 57 years.
RiL, OMG.  Why would people do that???  so strange.  Great running either way!
You too, Missy!
Nice race, boB!
YAY!!!! WALKING!!!! Melis!
Ail, sorry to hear you're still struggling with this stuff.
Brandy...that's cold.  Yikes.
How were your weekend workouts, Amy?
Moonie and Bard...I can't tell you how happy it makes me to see your posts, just in general. :)
How's it going, Ron?
Hi everyone else...I'm sure I'm forgetting people!
I have a golf lesson today at noon...first one in ages!
---
"And all our fears were in vain, a dream, just like the Lord said."
- Jack Kerouac,
Desolation Angels
Yeah, I have a
blog
....
Special Member
Join Date: Jun 2007
Location: Orange county, CA
Posts: 1,302
Likes Earned: 11
Likes Given: 1
Morning- happy Monday. Peak 10 ended yesterday with measurements, assessments, pictures and fitness test. In 8 weeks I lost 8 lbs, lost 3% body fat, gained lean muscle mass Measurements- I lost 2 1/4 from waist, 2 1/2 from hips, 1/2 from thighs and 1 1/4 from arms. Of the 10 drills we tested (push ups, sit outs, plank to frog, burpies- that kind of junk)- I increased my fitness by almost 50%. So...I'm happy! In other fun news- my brother arrived Friday night (moved here...staying with us- his family is joining him sometime in June) so it was a busy busy weekend.
Moe- your weekend sounds exhausting but fun. Bob- good run!
and happy berfday to Maria!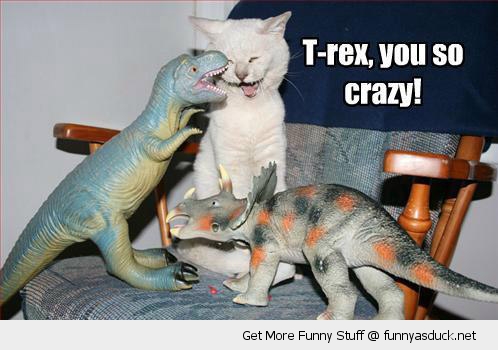 Special Member
Join Date: Jul 2007
Location: Grand Rapids, MI
Posts: 6,449
Likes Earned: 11
Likes Given: 0
afternoon gang...
relaxing weekend for us - saw Ironman 3 on Saturday (waaaaaay better than #2, Ben Kingsley is phenomenal) and had dinner at a friend's house yesterday to celebrate Cinco de Mayo.
But since I didn't run this weekend I had to get up and get my 16 mile long run done today before coming to work. But at least the work load will be down about 90% this week since only the track kids are still around, and only about 1/3 of the team.
Happy Birthday Maria!!!!
---
It's not about goal setting, it is about goal achievement.  Anyone can set goals, few are willing to do what it takes to actually achieve them. 
   Vern Gambetta
My Blog
I
My Running Log 
Howdy,
I'm still on the shelf with the calf issue.  It no longer hurts walking around, but I'm going to give more time before testing it again.  
Wednesday I leave for Michigan for the week.  I'll bring my gear, just in case.
Saturday I was chaperone for the Jazz Band.  Mila played fantastically well.  Afterwards one of the adjudicators chased her down and gushed over her.  He asked her how old she was, if she is planning on being a professional, and if she ever gets up to Portland because there are people there who he thinks she should meet.  I think it was a bit embarrassing for her as the other kids in the group are all upper classmen and boys who have been playing in the combo for a few years together.  I'll try to post a link when I get it up to youtube.
Sunday was a crazy busy day around the house with lots of field mowing and thus lots of allergy issues for me.
Happy Birthday Maria!!
Happy, Happy, Maria!! I can only imagine the cupcake you get...
I am just OK. Kinda nervy the last few days.  Oh well, this is how it'll be.  We are also going through our final exams, which = wow! stress!!
Glad on the house sale, Brandy
Sorry to all he colds, allergies and hurts,  Bob, Saucon, Duckie!!
GREAT job on a 16 miler, KP!
Moe--wow! Lots of work, when does the show open?  Can't please 'em all...
KJ! Great job on the fitness stuff.  Someone asked about the juicing-I did it for 10 days, but 7 in full-on earnest. In that time, I lost 6 pounds, but it came back almost right away.  I think I will do it again as I felt really good on it, frankly.  However, longer and actually 10 days. Juice and Wisconsin don't mix.
RFTC this weekend. My friend and I are posting a donation link on FB--you are not required to do that; people have asked about it.  Thoughts are even more important.
:)
Hello all. Still recovering from our busy weekend! I went to body pump this morning, and I will be swimming in just a few minutes. I'm really hoping today will be better than Friday, despite the fact that I am exhausted already!
---
Don't believe everything you think
Special Member
Join Date: Jun 2007
Location: just around the corner
Posts: 7,005
Likes Earned: 23
Likes Given: 14
Today would have been perfect for a run.  It was cloudy, cool (but not cold or windy) and though some hit or miss showers have notched up the humidity, it felt nice outside.  Unfortunately, my legs are shredded from the past week still.  Instead, I have been relaxing for the evening while Moonie is out and about doing a bit of volunteering of his own.  Well, relaxing once I did a few chores that needed to be done.  
Swimming was better, hooray! Now dinner is a lean cuisine, food should taste good multigrain chips and a pogue's run porter. That's a balanced meal, right? Ha!
---
Don't believe everything you think
Addicted Member
Join Date: Jun 2007
Location: Columbus, OH
Posts: 11,855
Likes Earned: 21
Likes Given: 6
Hi all - my weekend was all sorts of manning the domestic fort, so a little grocery shopping, a little cooking (a thai chicken salad that I'll tweak to add more kick the next time around) and little random bits of productivity and relaxation.
Not quite yet ready to get back to the workout routine yet.  My CMT really did a number on my calf - the knot that was there has disappeared, but the place where it had been is still kinda' tender to the touch.   My guess is I really had something a little worse than your average strain that really hadn't healed up fully by the time Toledo rolled around and is still in the process of healing despite the massage work.  I'm not going to push it until it's ready to go because I really want to have a kick-ass training cycle this year leading into the fall.
Did something fun tonight - Columbus has a pretty nice burgeoning food scene and they were calling for volunteers to design up chalkboards (actually, special Sharpies that when used on contact paper look an awful lot like a chalkboard when all is said and done) for a special fund-raiser event for a couple of non-profits here.  I got to do two boards (turned out to be the more fancy-schmancy places) - it was nice to exercise my creative side for certain.
Maria - happy birthday!!! From the FB posts, it sounds like you've already have had a great start to the year
Mindi - who does that at a running event? Sheesh!   Otherwise, congrats to all on a job well done.4
Craney - yeehaw!  Congrats to you on that one-miler
boB - congrats on your race and especially reaching 10 years of running!
KJ - happy to see that progress results on your fitness
Maureen - awww, thanks!  Which actually leads me to
QOW: it's sort of weird, but if I had known something I wish I had know back then, I may not be answering this very question.  I'm at a pretty happy time of my life, so while I know there are things I could've done better or realized earlier, I probably would be at a totally different place than I am now.  Maybe I'll cop boB's answer with a twist - the winning Powerball numbers, for the end of May, 2013
Wishing you all a good night and a pleasant Tuesday tomorrow
---
How to run a marathon: Step 1: You start running. There is no Step 2
- Joe
My Newest Blog
Posting Rules

You may not post new threads

You may not post replies

You may not post attachments

You may not edit your posts

---

HTML code is Off

---