Special Member
Join Date: Jul 2007
Location: North Shore, British Columbia
Posts: 2,876
Likes Earned: 21
Likes Given: 0
The Knee Knacker 50 is this weekend.
It's the gold standard in this part of the country.
I've been course coordinator for the last 5 years & in the days prior to the race, course marking on the Black Mountain section has become a tradition. This year I brought a camera.
For those considering the "toughest...whatever" trail race...check out the first 12.5km of this bad boy.
SteveK will vouch for it.
Also, I will actually be racing this course for the first time in 5 years this weekend.
Rod starting out...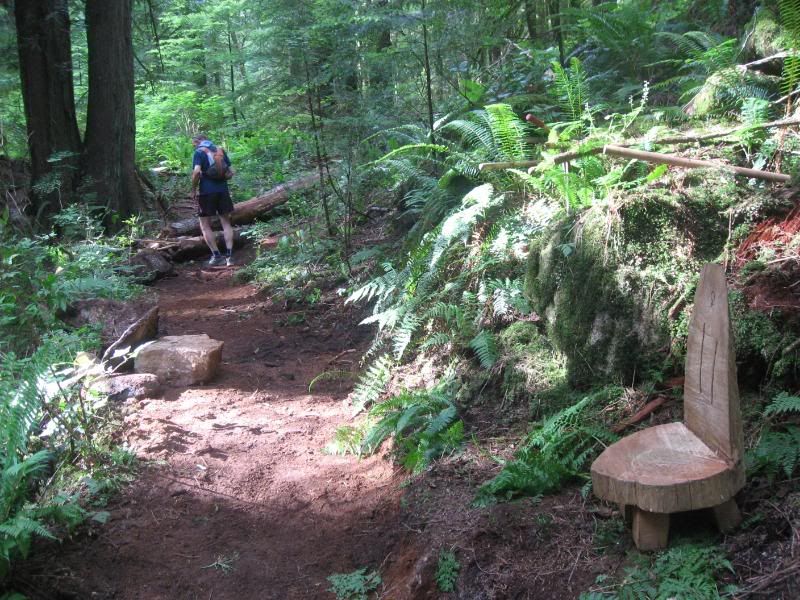 Muddy on a typical "flat" section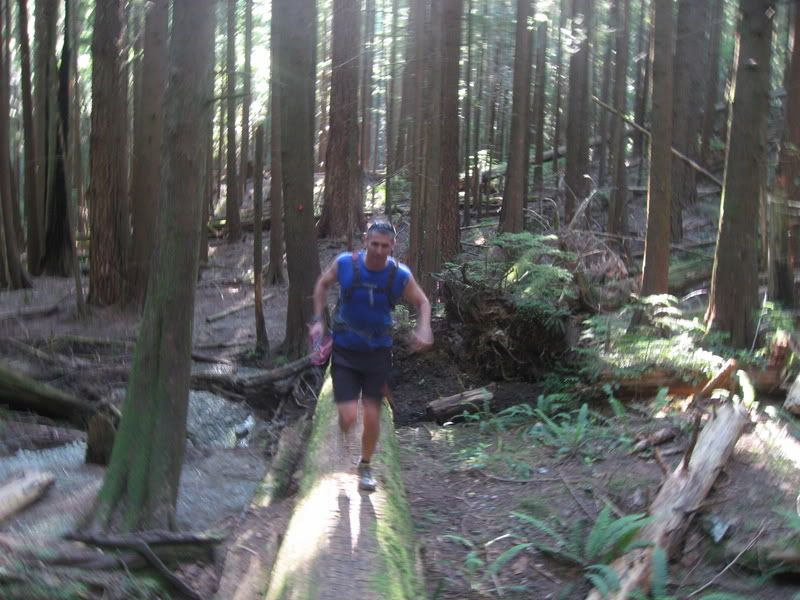 Up, Up, & away...
Rod on the Boulders. 1/3 of the way up.
Marker creativity
Another angle... we started near the small bay on the far right.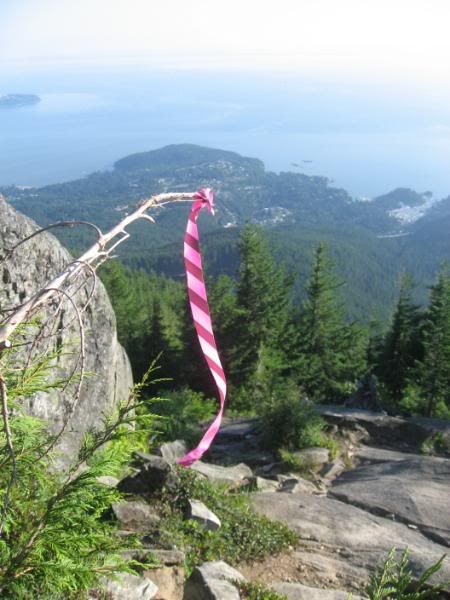 Rod works up the slabs
Rod & Muddy at the false summit....1/2 way
Snow, or mud...your pick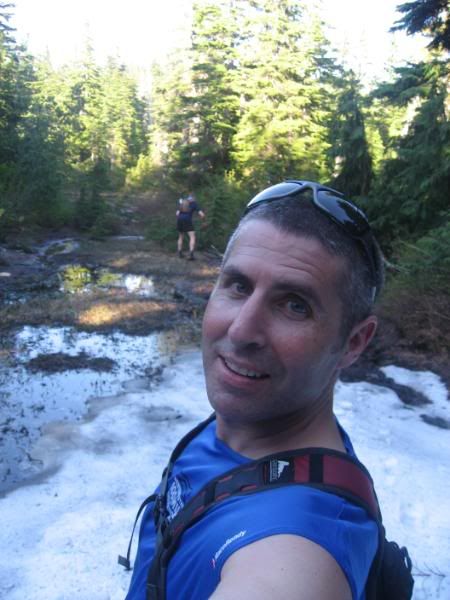 Seriously...that's the trail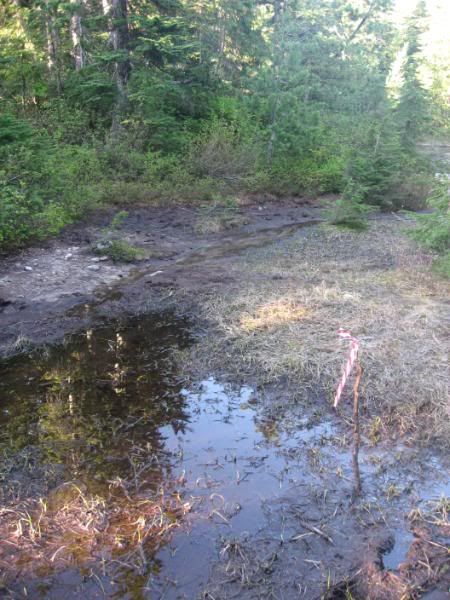 Rod covers some ground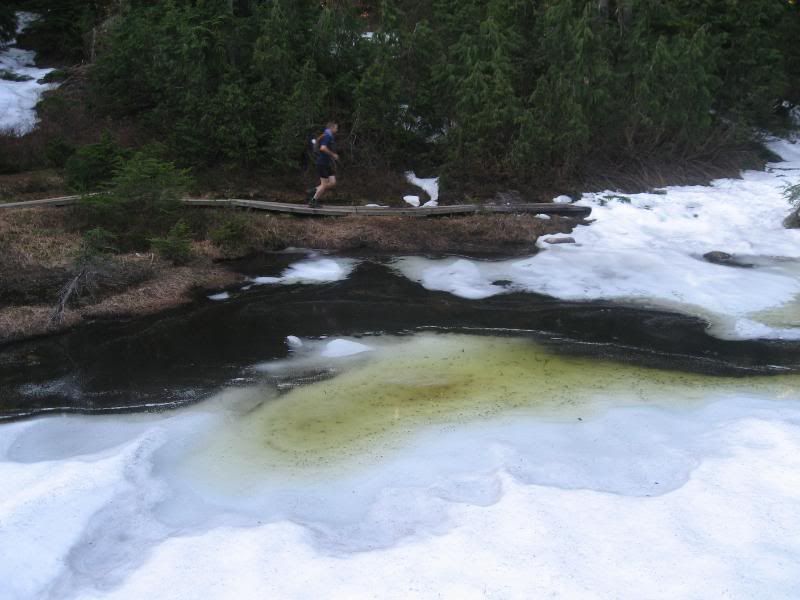 The Lions
Black Mountain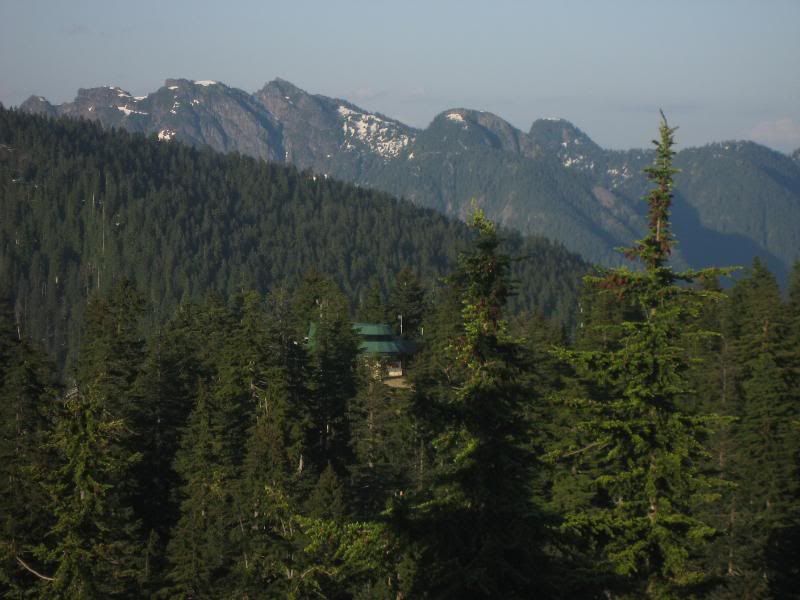 The Reward...a silver bag of goodies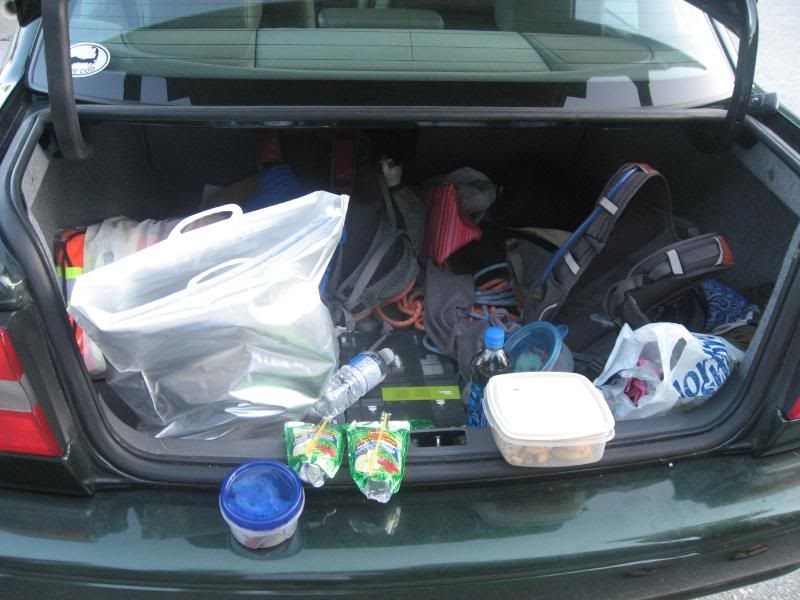 Rod in Heaven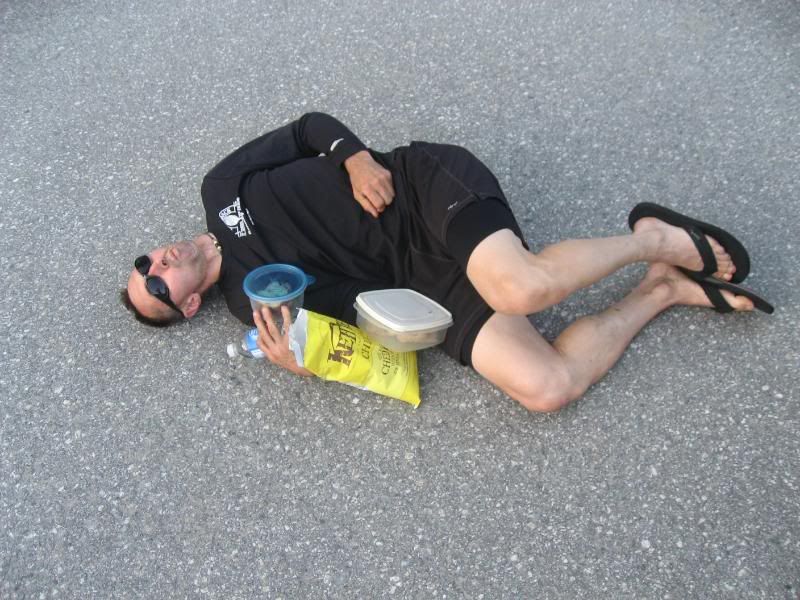 wow! Have a great race
Asesome stuff. I read about this race and included it in my This Weekend in Running post. I'll add a link to this thread so people can see these awesome pics.
Special Member
Join Date: Jul 2007
Location: Granger, IN via Benton, WI
Posts: 1,338
Likes Earned: 12
Likes Given: 5
Just remember, if I decide to come up and run this thing in the future, Pam and I are "staying with ya"
.
That course does look tough. Not for the faint of heart for sure. You look like you're ready to rumble. Thanks for the pics! -craig
Member
Join Date: Jan 2008
Location: Olympic Peninsula, Washington
Posts: 41
Likes Earned: 0
Likes Given: 0
I will vouch for this course as being the gnarliest one I've ever run!! It has just about everything in just 30 miles. In the early kilometers you could touch the ankle of the person in front of you (if you are close enough) by reaching up just a little - it is that steep.

I will submit my application for this run again - if not in 2009, then 2010.

Great pictures!

Steve K
Posting Rules

You may not post new threads

You may not post replies

You may not post attachments

You may not edit your posts

---

HTML code is Off

---